The Forestare ensemble has released a digital recording in 2016 entitled -Baroque-.
The recording was made by the founder of the famous Morin-Heights studio; André Perry, and a sound recording of René Laflamme.
There are excellent transcriptions of J.S Bach, J. B. Lully and A. Vivaldi.
Three guitarists playing one of my guitars are part of the set:
Simon Duchesne is playing a cedar top / South American rosewood body of 1994,
Jonathan Barriault a cedar top / South American rosewood body of 2001, and
Renaud Coté-Giguère a cedar top / Honduran rosewood body of 2007.
An excerpt is available here : Baroque
Their web site : http://www.forestare.com/produit/album-baroque/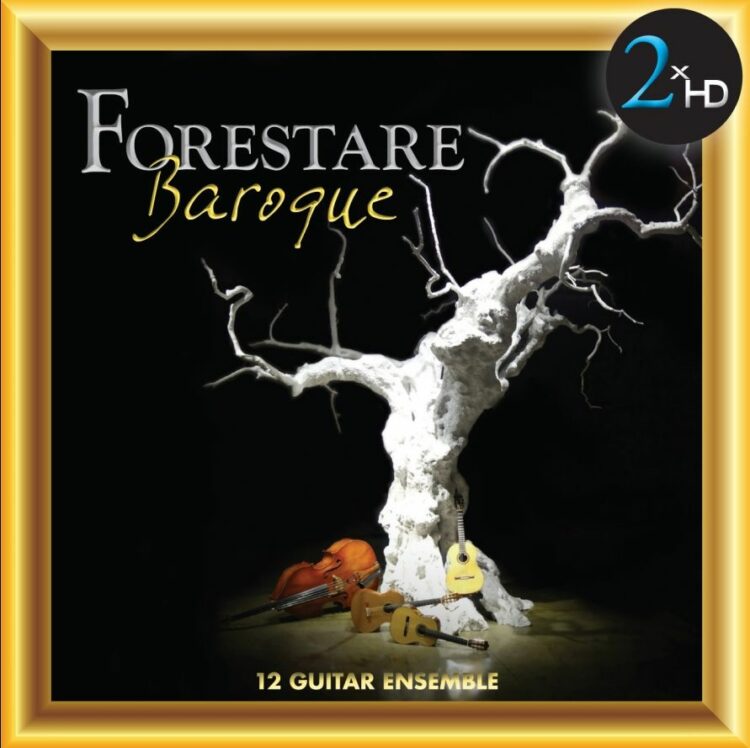 The Iberia Trio (Violon, cello and guitar) released their first CD few weeks ago and is entitled – Impressions of Spain-
The transcriptions of the album is very respectfull to the original musical text of the composers who are: Boccherini, Granados, Albéniz, Rodrigo and Falla.
Johanne Morin play violin, Julie Trudeau paly cello, and Michel Beauchamp play a 7-string guitar, made with a cedar top and Jacaranda rosewood body, and built in 2016.
An excerpt is available here : Impressions d'Espagne
Their web site : http://www3.bell.net/michel.beauchamp/ti.htm