The "Morency" model is actually the only model available and it is the result of all of my years of evolution as a luthier, this since 1978.
The construction is mainly traditional, and the influences that have marked its route come mainly from Bouchet, Fleta, Friederich, Ramirez III, and of course Torres.
The solid top use my own bracing design derived from the fan, and using wood and carbon fiber sparingly.
The bottom is thin and braced, the sides are laminated using two layers, and the laminated neck is attached to the body using a Spanish heel.
The fingerboard has no elevation and is profiled with a slight transversal radius, plus longitudinal reliefs.
The surface of the top/back is modern, slightly larger than a Ramirez 1A for example, and the depth of the body remains in similar proportions to the latter.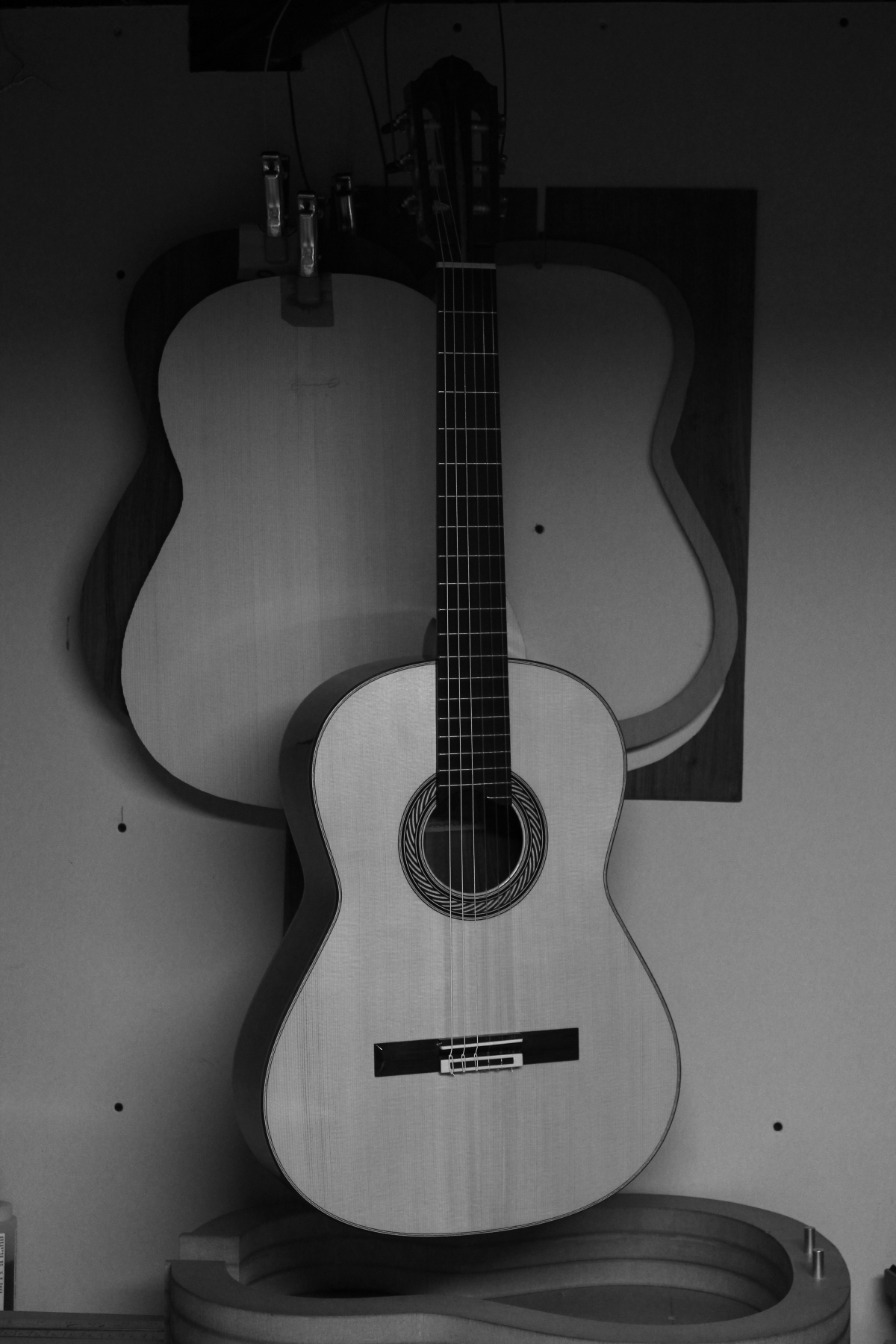 Other basic details:
-German spruce or Canadian red cedar top
-Honduran rosewood Back & Sides
-Laminated cedro neck
-Ebony fingerboard
-Neck size: 52mm @ top nut; 62 mm @ 12th fret
-Strings space between 1st & 6th: 43.5 @ top nut; 57mm @ bridge
-Basic scale: 650 mm
-Tuning machines: GOTOH ( Optional: Sloane, Alessi, etc)
-French polish
-Boblen or Gator hardshell case (Optional: Hoffee, Karura, etc)
Of course, some details and options can be discussed upon request.
For more information on the materials used and other aspects of my work, I invite you to look at "Materials & Accessories" and "About my luthery" sections.