The options are numerous, and as much the price range.
I included with the basic price of a new guitar, a hardshell wood case by Boblen, made right here in Montreal, or a LA-GCL from Hiscox. These are two strong cases, excellent for local transport and even on airplane.
For those who wish a flight case, a PRO-II-GCL from Hiscox, and the Karura being a very nice option having high quality manufacturing, materials and impeccable design. (Well keep in mind that nothing is bullet proof up there.)
With most of the cases, it is possible to add a nylon cover made by Colorado, which adds to its resistance to cold and other stresses.
There are also the cases Accord case (UK), Calton (UK), Hoffee (USA) that deserve to be evaluate.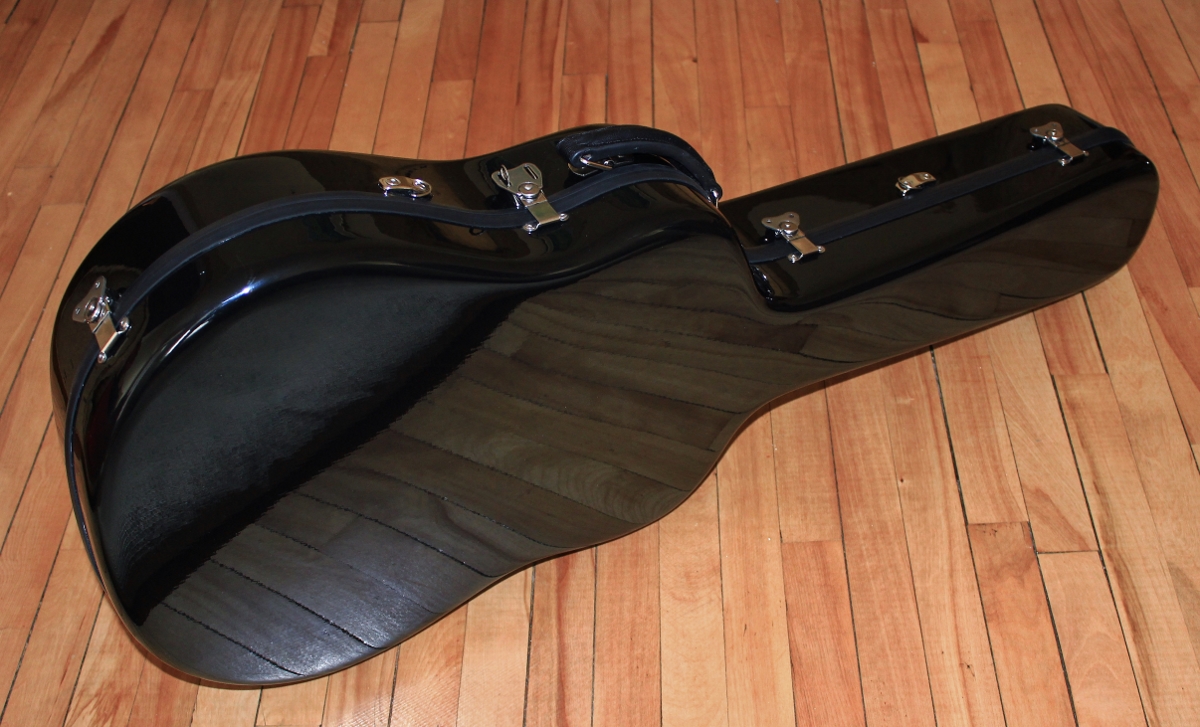 Karura custom deluxe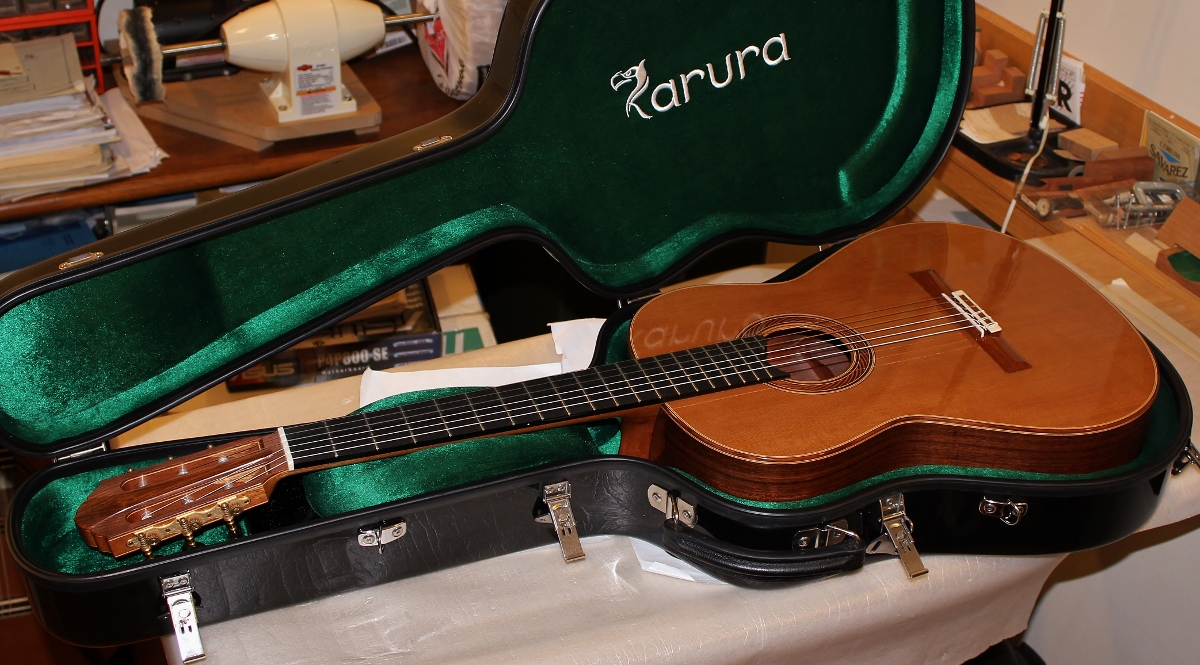 Karura custom deluxe with a cedar top Morency lying in.